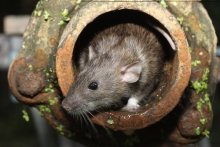 The chilly weather is creeping into Sacramento which means pests and rodents are starting to creep into your home. Escaping the cold weather isn't just for humans; pests and rodents must be controlled so as to not disturb your home's peace. Not only are pests and rodents undesirable, they can carry diseases which can cause long term damage to you and your family. The start of pest and rodent control is to inspect your home to ensure there are not any passages that are practically a grand entrance to our pesky critters. Seal off any cracks in windows, doors, or the foundation. Patch any holes in the walls. Not only will this prevent the invasion of pests and rodents, it will decrease the ability of chilled air to enter your home and decrease your energy spend this winter.
The Real Bugs of Sacramento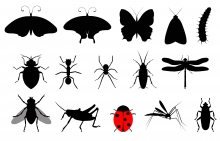 There are over ten different types of insects that we find inside Sacramento homes including the frequent flies, mosquitoes, and ants, as well as the not so popular termites, cockroaches, and fleas. No matter the pest, they are not welcome. It's best to act proactively to prevent the pests from intruding whatsoever; however, there's never a bad time to call on Noble Way Pest Control to get these pests out.
Pest Control Before Winter
Call on us to prep your home for the winter. We guarantee our services. If you call on us to inspect your home, we promise you that if your pests return, so do we – at no charge to you! Please give us a call to receive a free pest control quote, or fill out a form online.